Ode to Code: Hashing out our first-ever hackathon S37U
5 Aug 2021 — ENGINEERING
CULTURE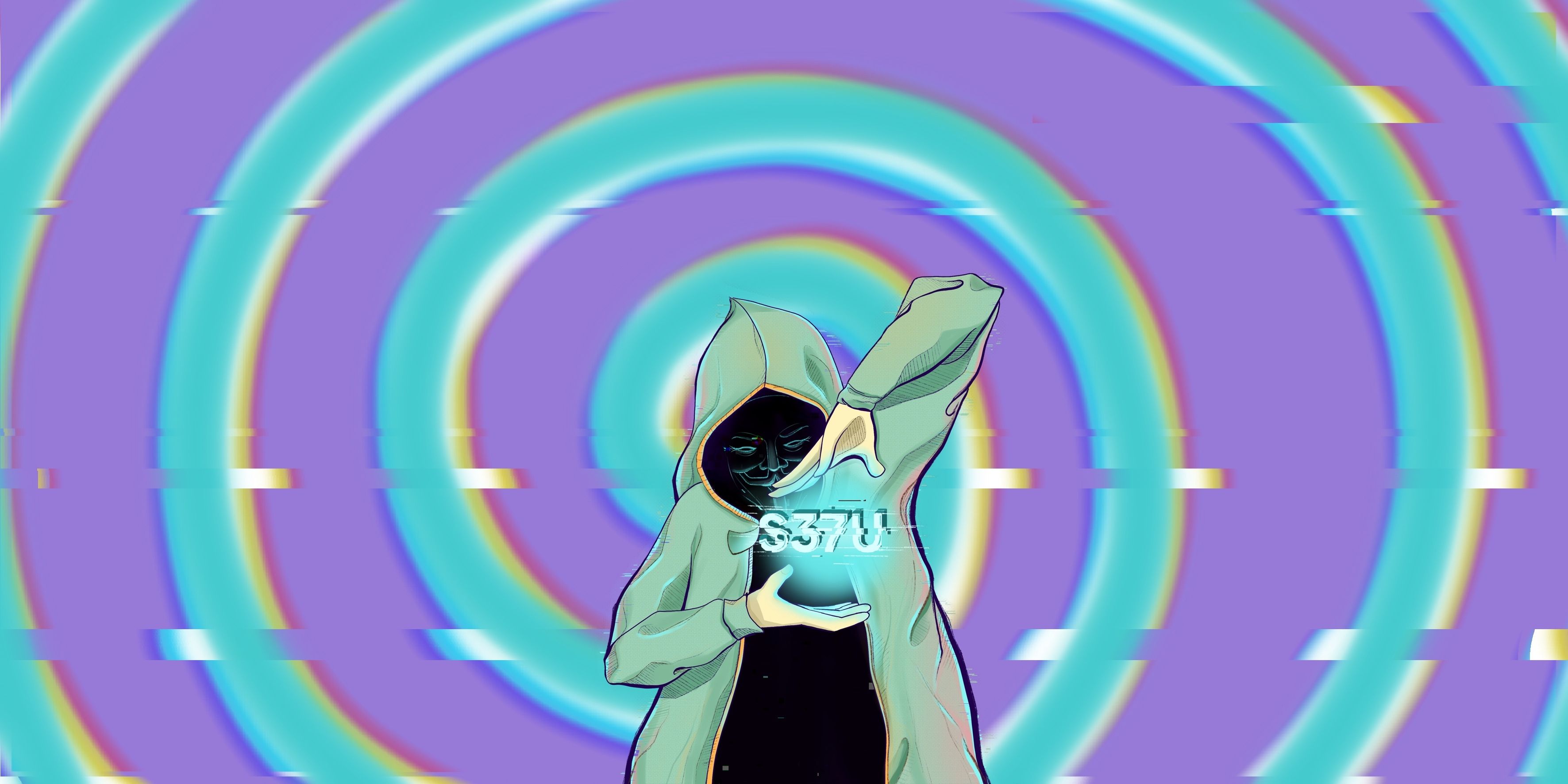 This article was originally co-authored by Setu's legal manager Atulaa Krishnamurthy and Senior DevX Manager Kavya Jha.
"Hackathons are where your crazy ideas become a reality" —Alex Kern, Forbes 30Under30
We live in the age of collaboration, not competition (at least at Setu). Hackathons foster such teamwork—they span only a few days, and you can transform a boring weekend into an adrenaline-pumped challenge to work on fresh ideas. Such events cultivate healthy competition and are gratifying for everybody involved. Yes, there's a grand prize, but all participants end on a winning note. The 36-72 hours you spend with your team, stay with you for years to come.
At Setu, we recently conducted our very first internal hackathon, conveniently titled S37U. Setu's been hiring rapidly and a ton of folks have been onboarded during the pandemic. So the hackathon gave us a way to brainstorm with peers we've never met before and bring interesting ideas to life.
The hackathon was proposed by the engineering team—no surprises there—but was open to participants from non-tech teams too. It was an opportunity for some excellent WFH bonding and cross-team collaboration. Read on for a quick round-up on the seven S37U participant teams and their ideas.


Team Moria#
A no-code solution for PMs to test UAT integrations for various bank products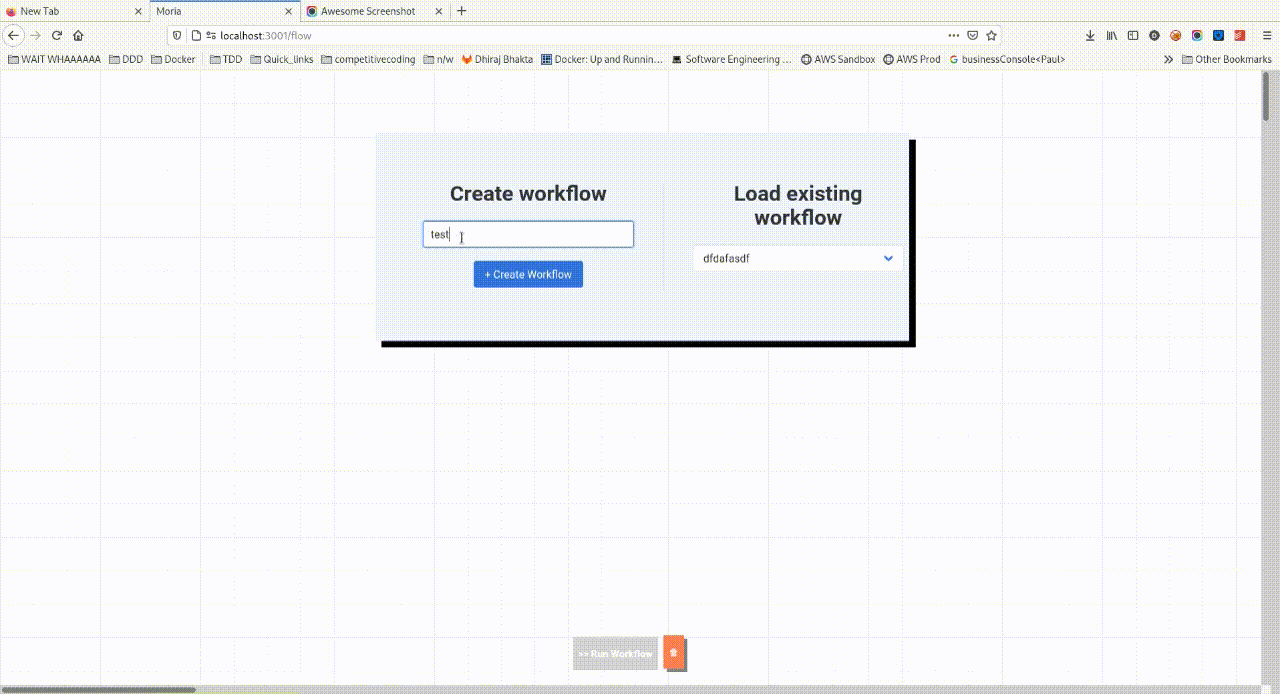 Using Team Moria's tool, product managers can design workflows, drag-and-drop encryption functions, and thus do UAT testing without relying on an engineering resource. At the moment, it is for internal users, but doesn't need to stop there!


Team DG#
Responsive web app to showcase Setu's Data Gateway
Team DG built a demo app that displays and demonstrates customer onboarding through custom journey-building that arranges data blocks in the order of the partner's choice, and auto-filling of customer details from the data sources on offer.


Team Suicide Squad#
Let Setu users see API logs on screen, to help debug product issues faster.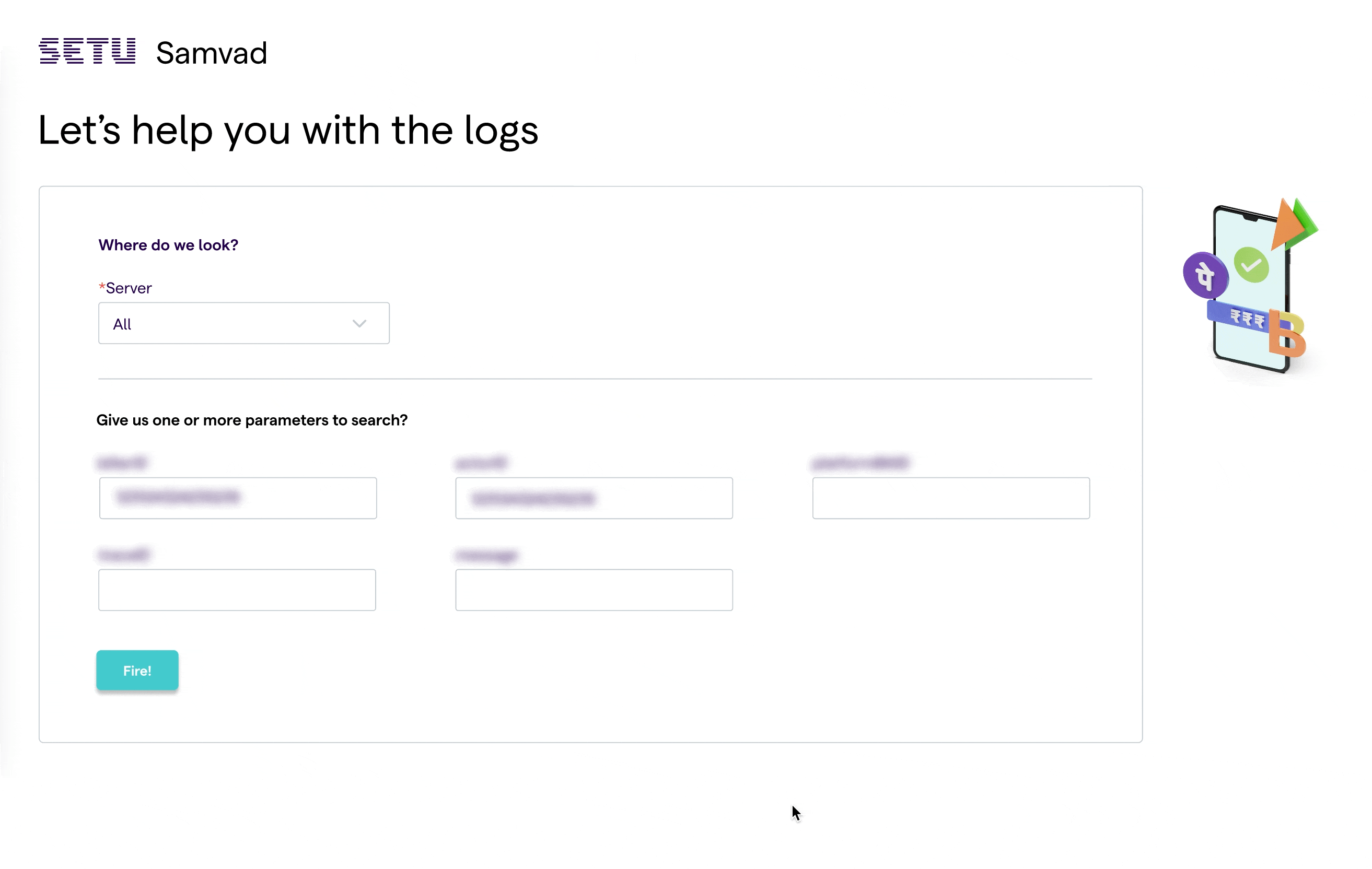 The team built "Samvad'—a tool to create a conversation between Setu's backend servers and frontend to show API logs that would help in debugging.


Team Nosedive#
Offer eMandates via Whatsapp.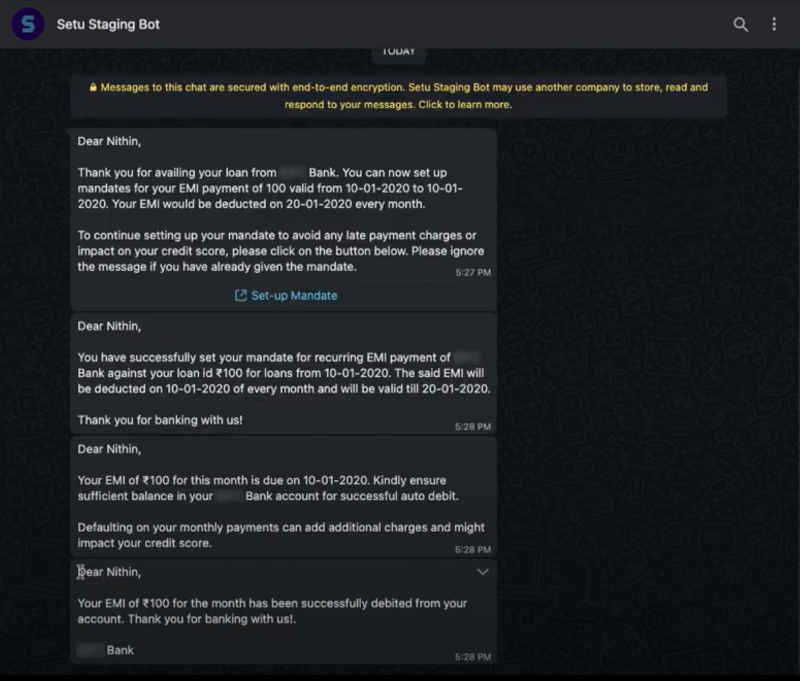 Nosedive wanted to solve for a core part of the lending journey with e-mandates over Whatsapp. They also plan on building the scaffolding for a generic eMandates stack—to possibly enable recurring bill/MF/SIP payments too!


Team Bank Makers#
A loan qualification engine with Payroll APIs
This team built a flow to share payroll info—to supplement credit score data, and provide the latest employment details—that can be used for underwriting loans. This is also more reliable than a customer adding inputs for PAN/salary.


Team Hackbois#
A reminder and payment product that will help you settle all your bills with a single link.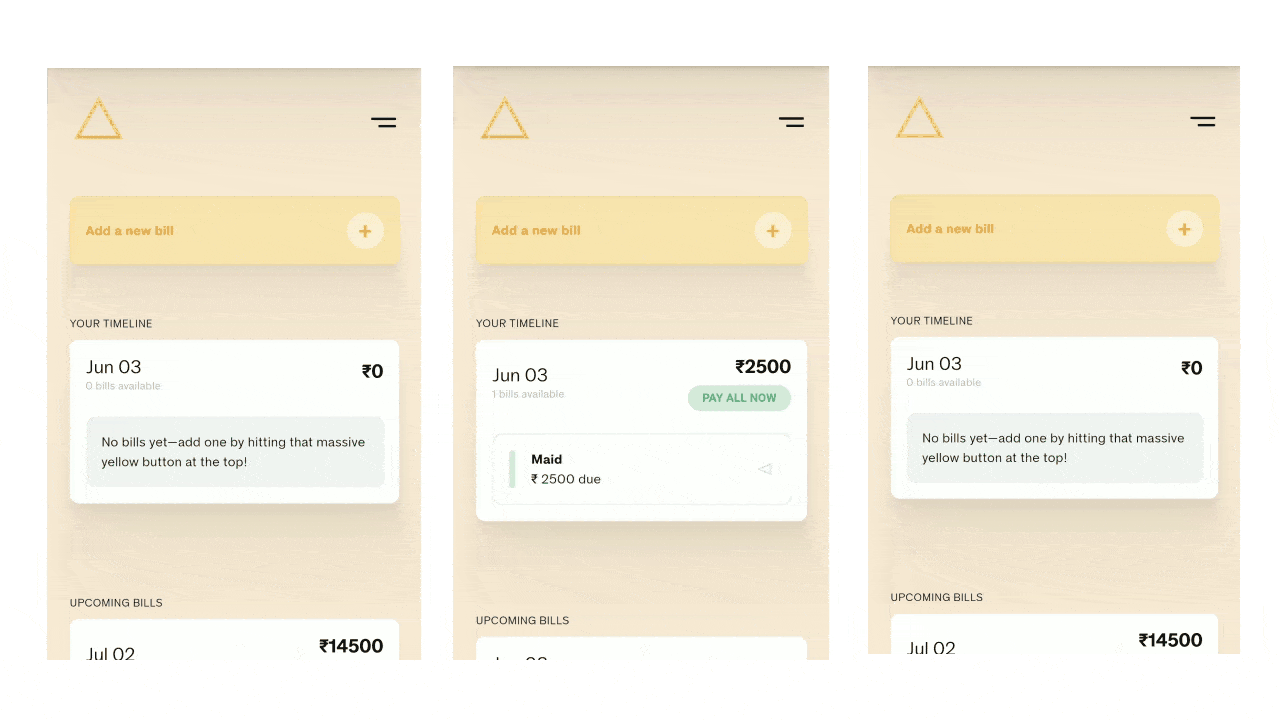 The Hackbois built a credit card-like experience—for debit! They built on top of the BBPS framework, which is a network of many billers. Users can configure their monthly payments (for example electricity, postpaid bills—once they've shared a unique identifier like BESCOM ID or their phone number per bill).
Every month, users can receive a reminder on SMS/Whatsapp with a link to pay this consolidated amount.
Once the user pays, the amount will be split-settled into the respective accounts.


Team-with-no-name#
Ledger as a service, with an in-built consent framework and standard APIs to fetch data.
This team built a secure, non-editable database for details required by multiple entities—think KYC, payment, health data. Businesses can query the stored data with APIs and authenticate using user consent. This saves time spent integrating with multiple systems and reduces the cost of fetching the data multiple times.
Even though we could only declare three teams top winners, the demos and projects presented by all were pretty awesome. We'll be blowing life into some of these demos since we're already working towards building full-fledged products around the hackathon projects! Here's hoping the coming editions see us all hacking out of the Setu office, taking breaks on the terrace, and jamming and ideating in each other's presence.
After the grand success of our first-ever hackathon, we've decided to keep the ball rolling and plan to host a quarterly hackathon going forward. And who knows, we might just decide to open it up to external participation! Keep your ears and eyes peeled for any announcements on our Twitter and Linkedin handles.
---