How we bagged an award for our 'Dual consent Account Aggregator flow' in Samvaad2023
8 Aug 2023 — EVENTS
ACCOUNT AGGREGATOR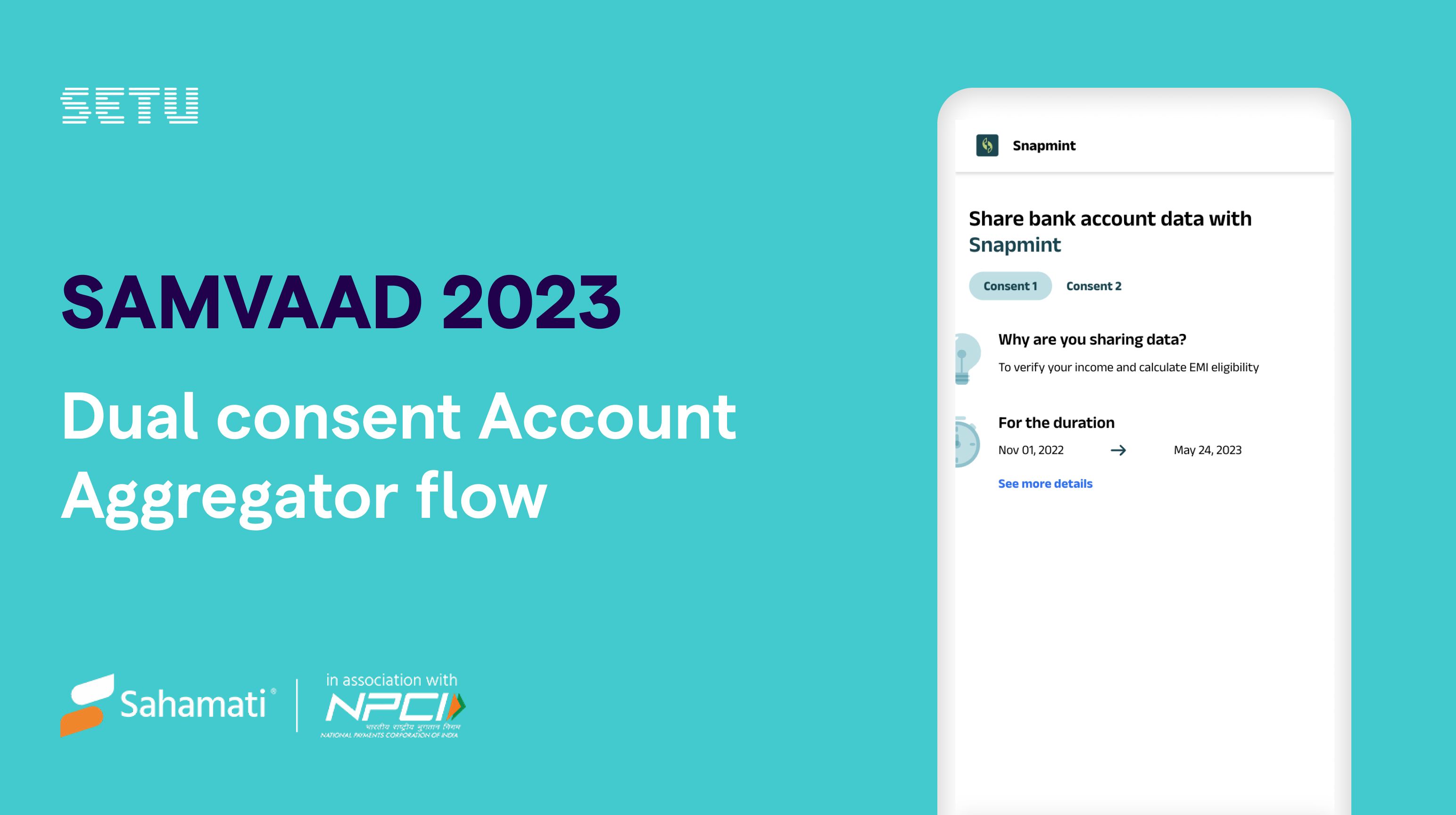 SAMVAAD 2023, was organised by Sahamati aimed at driving meaningful interactions, collaborations, and strategic alignments within the Open Finance ecosystem in India. It was quite the success, with over a thousand attendees.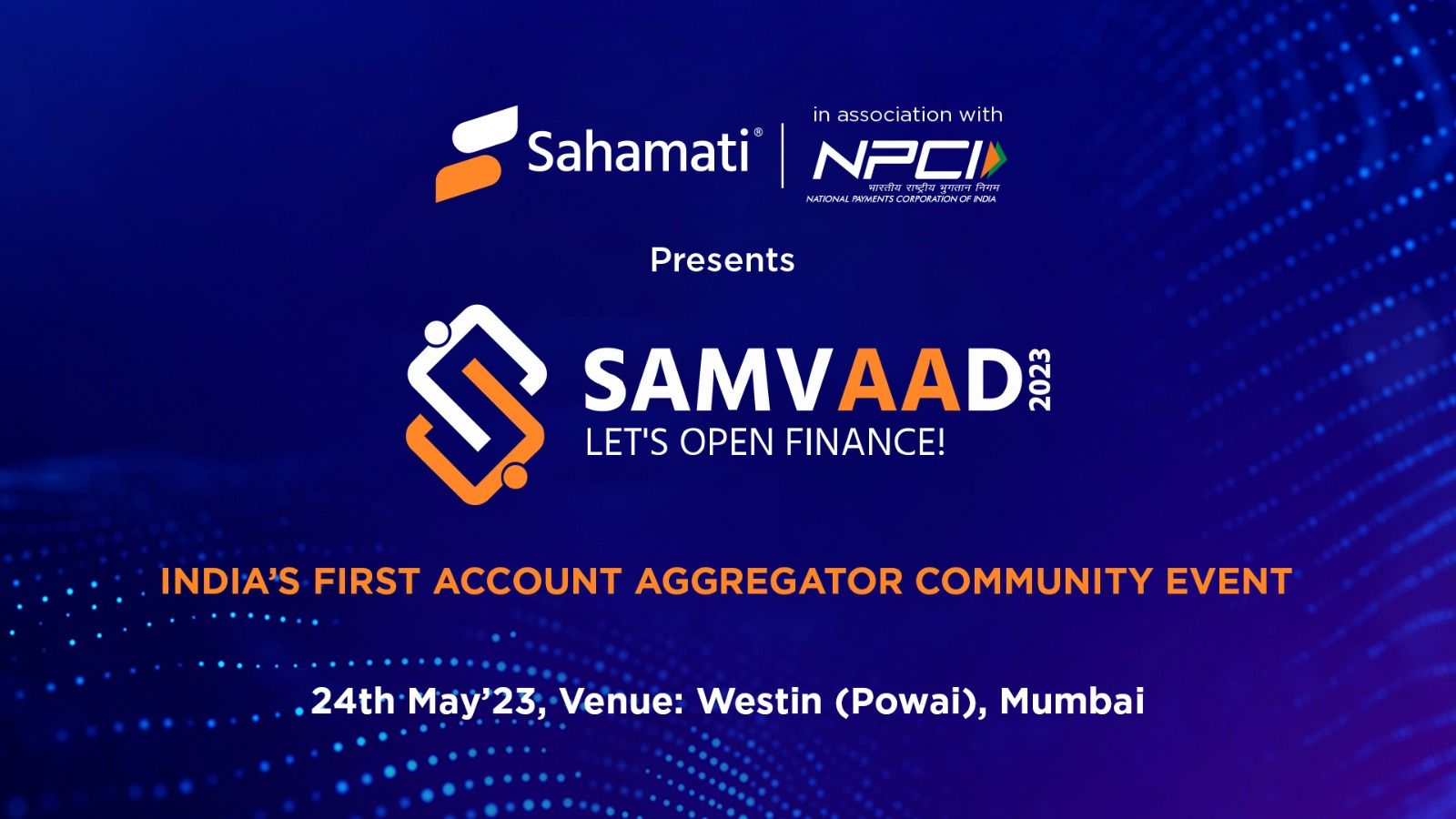 At SamVAAD, Setu bagged an award in the 'Easy Access to Short Term Credit' category for our innovative Account Aggregator onboarding journey with Snapmint, one of our fintech partners.
So, why is this a big deal?
Quick background on AA—
In the past, individuals looking to share financial data faced a number of challenges.
For one, they had to deal with complex user experiences like manually downloading and sharing bank statement PDFs. The other methods to share financial data were intrusive—entering net-banking credentials on a third party platform and allowing access to read data and sharing permissions to read SMS.
This is a horrible user experience. Because, who has any of these documents handy? And, why would anyone want to share their net-banking login details or SMSs with any outsider entity? These methods also attracted a lot of fraud such as statement tampering which were difficult to solve for.
And, individuals had limited control over their financial information and how it was being used by various service providers. Sharing sensitive information with multiple third-party applications increases the risk of data breaches and identity theft.
This is what Account Aggregator aims to mitigate.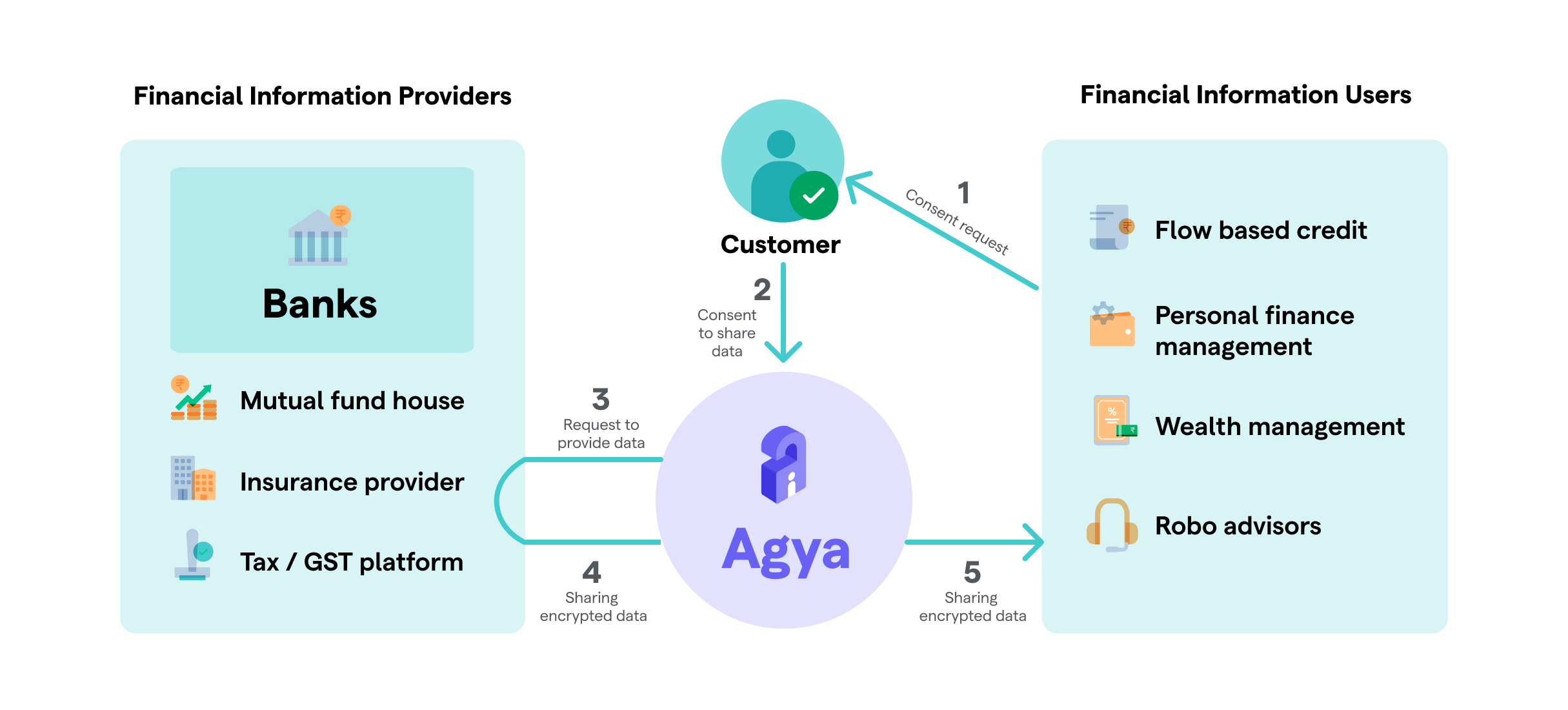 Account Aggregators enable individuals to share their financial data with any financial institution only with their consent. As a TSP in the account aggregator ecosystem, Setu built a lightweight, progressive web application that enables this exact flow.
Now, back to the award.
Snapmint is a fintech platform that enables shopping in instalments possible without credit cards.Snapmint went live on Setu's Account Aggregator almost a year ago and achieved some amazing results.
However, we were not done. We learned that Snapmint—or any lending institution—not only wanted to take a one-time consent from their users for underwriting but they also wanted to monitor their user's account balance for improving their collections efficiency.
Now, asking a user to share two consents in two separate scenarios is probably not the best solution.
But what if we could bundle two consents as one? And that's what we did. One consent for a one-time bank statement fetch for loan underwriting and the other for a recurring bank statement fetch every month for loan monitoring.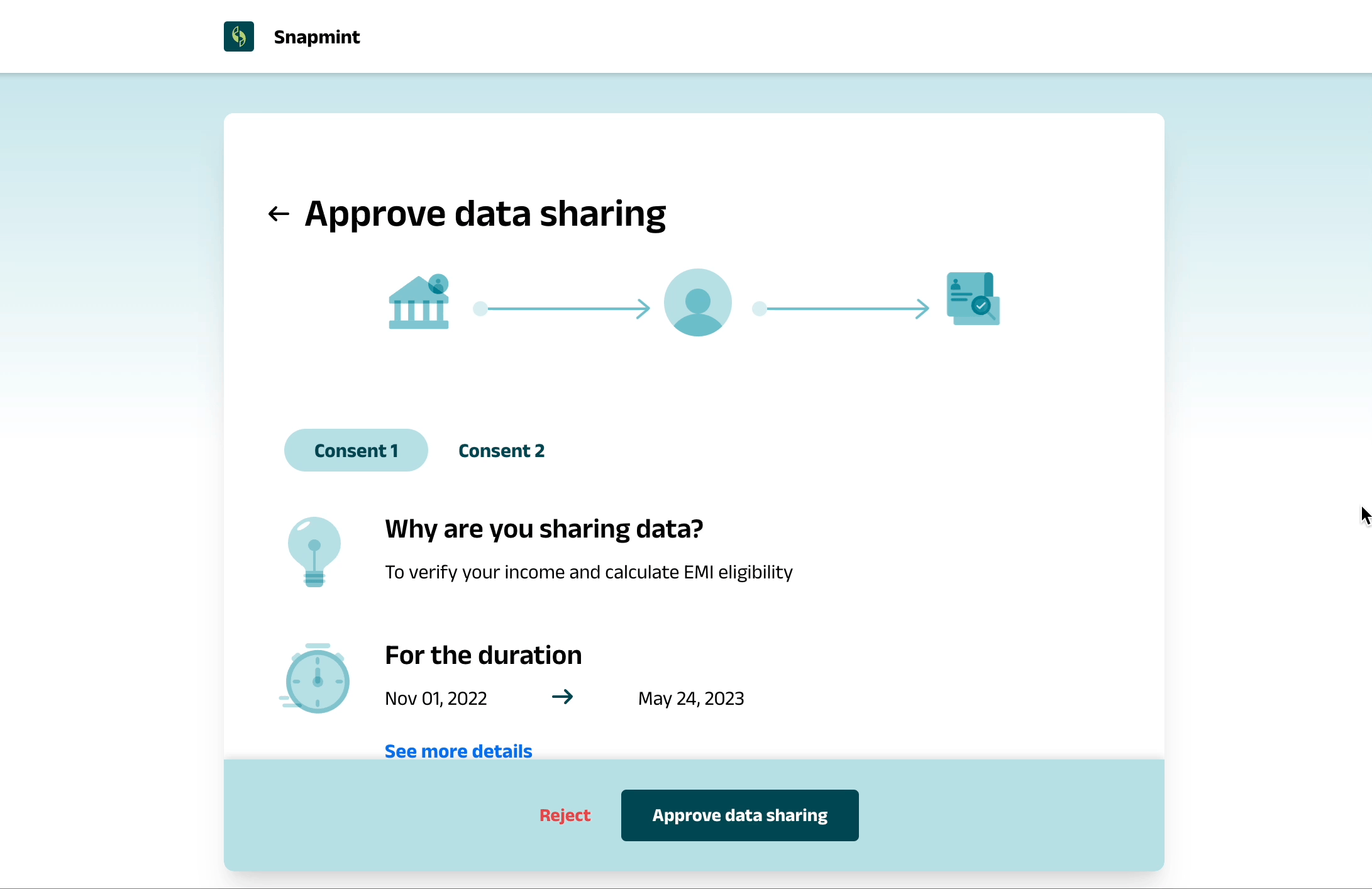 This tweak in the experience was hugely popular in SAMVAAD 2023 and we were flooded by messages from other financial institutions and NBFCs asking us to co-create a similar solution for them!
We're humbled and grateful to be a part of this revolutionary moment in the rise of Open Finance in India and we have no one but the wonderful folks at Sahamati to thank for orchestrating a truly remarkable, action-packed event.
---