An inside scoop of Setu's engineering culture
10 Sep 2021 — ENGINEERING
CULTURE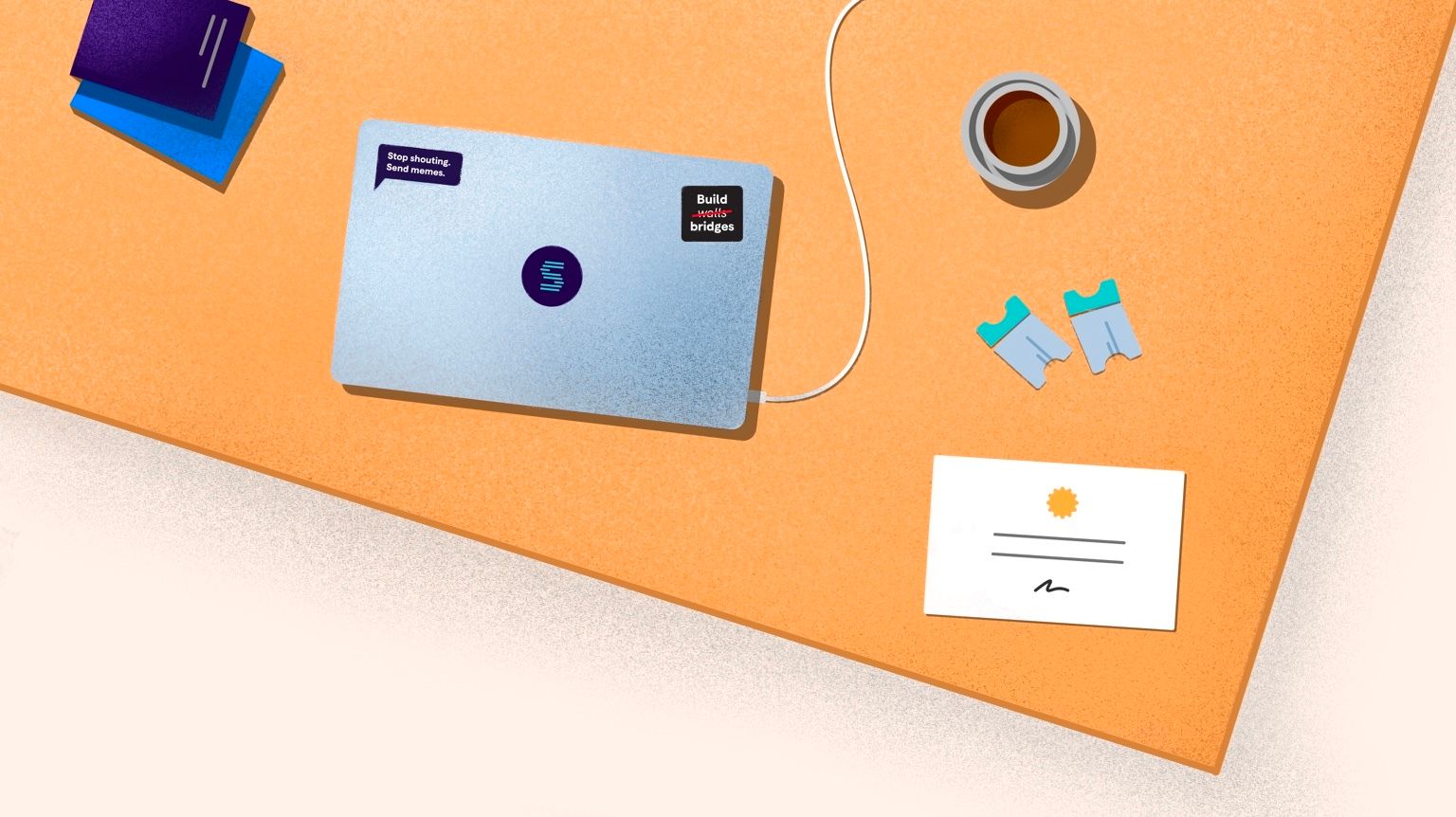 We at Setu, aim to be a developer-first company. And trust us when we say — that we are aggressively working towards it. Our engineering culture and engagement is a piece that we take seriously here at Setu, and we've spent over the course of more than a year studying intricacies and nuances to ensure we've stitched together thoughtful tech engagement.
While we may have not figured it all out, here are some of the learning and engagement initiatives we've put together for our developers.

Learning sessions: These are weekly sessions for the engineers, of the engineers, and by the engineers. We call them 'Across the Bridge' (we're all about bridge puns), and host sessions on hot topics like Kubernetes, incident management SOP, and account aggregators. Each sub-team does project walkthroughs from time to time, to ensure that teams are cross-collaborating and asking questions, giving them an opportunity to break away from silos.

We're in touch with industry experts and invite them over to do AMAs and sessions with our developers — the likes of Sidu Ponnappa, Sanjay Jain, and Piyush Verma.

Learning and development: Upskilling is important amongst our engineers and we keep our eyes peeled for interesting workshops. Since most of our infrastructure is designed using AWS, we work closely with Amazon to certify our engineers for relevant programs. Engineers also get access to unlimited books and subscriptions to online hubs like O'Reilly and Udemy!

Conferences: We're big on conferences here at Setu. From GIDS to Pycon and RootCon, we're constantly pushing and nudging our engineers to attend, participate and even speak at these conferences. Our developers showcase our products and demos — constantly encouraging them to break out of their comfort zone and pick up skills like public speaking and tech evangelism. All expenses are taken care of by Setu, of course!

Hackathons: Our maiden hackathon — S37U (SETU in leetspeak) was one hell of a success. We've hosted one internal hackathon and had terrific fun watching our developers go crazy with it. You better trust that we'll be doing them more often than not now.

Speaking of hackathons, did you know that we're hosting another one soon at the end of September? It's around the Account Aggregator framework! You can read all about it and sign up here.

Mentorship: Our engineering team has matured now with proper structuring headed by strong leaders. The announcement of our CTO Irfan Shah was welcomed with a lot of love from external forces and his previous abodes — Gojek, ThoughtWorks, and Blue Jeans. Our Director of Engineering — Russi Chatterjee is a force to be reckoned with. Continuous feedback and one-on-ones happen at a regular cadence across teams.



Our developers form the spine of Setu and we never let them forget it. We constantly pamper them with some thoughtful perks.

Want to renew and rejuvenate? We have a mental wellness partner called Kaha Mind that does fortnightly workshops and 1:1 therapy sessions.

Need some focus music to pull through a deployment? We've got a dedicated Slack channel '#music-musings' with a huge range of songs — check out our curated playlist Setu Sessions if you're curious. Our latest music feat is a four-month course with the popular Nathaniel School of Music! Did you grow up wanting to sing, or play the drums, or even the trumpet? Setu's got you covered with an all-expense certification course.

Just feel like taking a break? Then just go over to the Setu office on our remote workspace gather.town to play some poker or catch-up with fellow Setuzens.



Setu is rapidly growing, which means that we're constantly on the lookout for leaders and thinkers who can aggressively contribute to our vision and help drive it — in their own way. And we like to show that we care with a plethora of perks and monetary incentives.
We have a long way to go and we're all about taking our people along for the ride. It's important that our people progress because so does the company. You can be assured that your growth is high stakes for us.
If you're offered a seat on a rocket ship, don't ask what seat. Just get on.
We're hiring across the board — for payments, lending, data, and fixed deposits. Go over to setu.co/careers to apply or write to careers@setu.co if you have any questions.
---