A story of Annapurna Finance's most successful digital strategy
4 Oct 2023 — CUSTOMER STORIES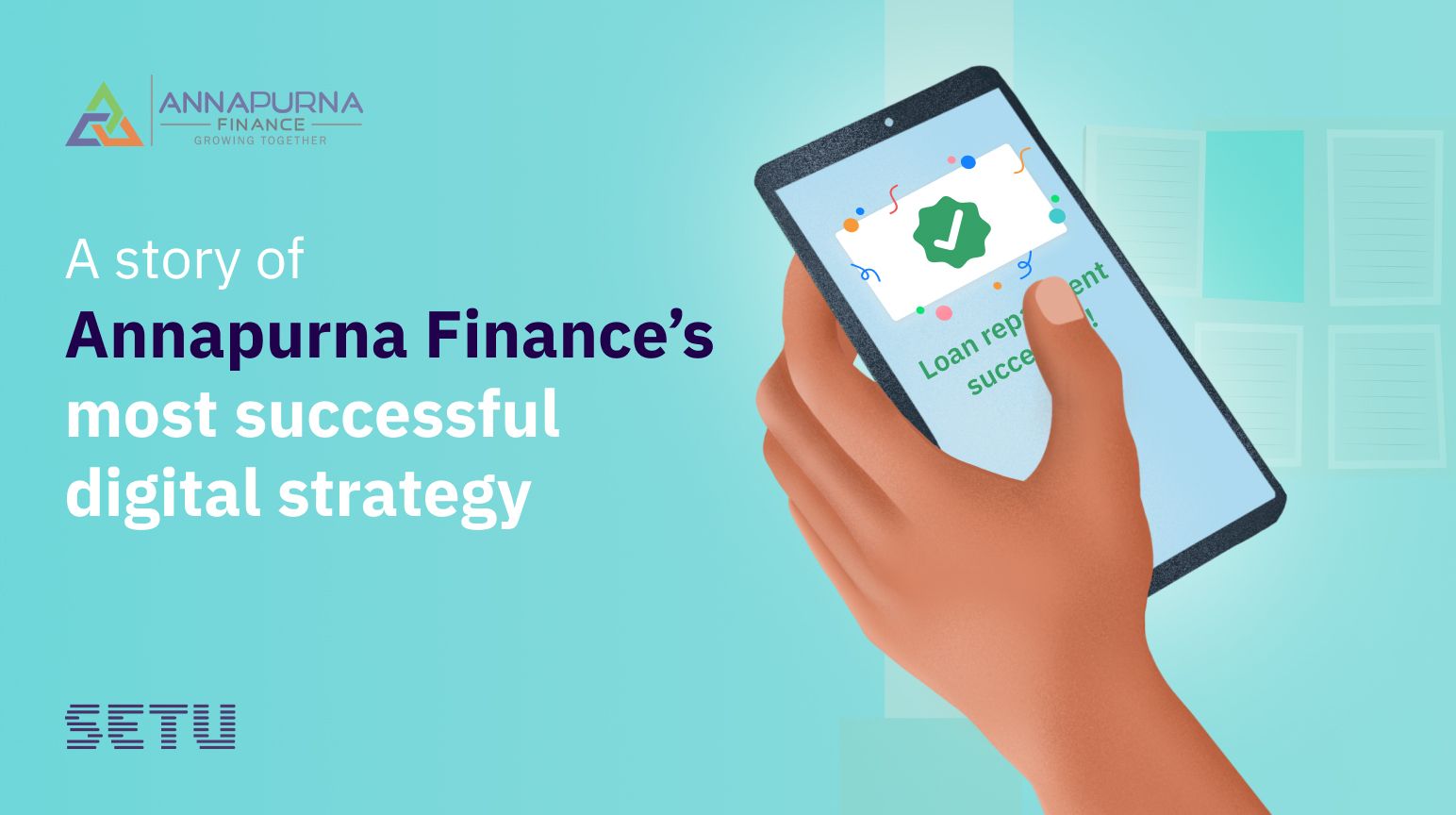 As a developing nation, access to credit is one of the most important drivers to support lower-income households.
Most of the formal financial institutions cater to the credit requirement of affluent sections of the society, because of the ease of credit risk assessment and availability of cash-flow documents.
This has created a huge credit gap in the country, which is one of the main reasons behind a big chunk of the population remaining financially excluded.
Annapurna Finance, being a development-focused microfinance institute, has always targeted such financially excluded segments with a vision of mainstreaming them in formal financial channels.
Annapurna Finance, a leading NBFC-MFI (Non-Banking Financial Company—Microfinance Institution) has a noble mission—to provide financial assistance to the unbanked sections of society in Rural India. The company offers microfinance loans, micro-enterprise loans, housing loans, and various other financial services to women entrepreneurs, farmers, and small business owners. This has landed Annapurna amongst the top five NBFC-MFIs in the country, and the top MFI lending to women in the eastern part of India.
Today, Annapurna Finance is omnipresent—they operate in 366 districts across 20 states in the country, through a sprawling network of 1000+ branches— catering to more than 24 lakh customers.
This is a story of how Annapurna Finance demonstrated its commitment to financial inclusion for the Indian unbanked by leveraging new financial technology.
Annapurna Finance's digital ambition
Annapurna Finance, like every large lending institution, wanted to digitise the most pressing part of a lending process—Collections. Though the organisation was practising 100% digital disbursement, recent challenges like demonetisation and the COVID outbreak have played a crucial role in this strategic decision of digitizing the repayment part of the business.
About a year ago, Annapurna Finance went live on Setu BBPS and has never looked back.
BBPS is a one-stop recurring payment platform that enables customers to pay their bills, such as loan EMIs, using any popular payment apps like PhonePe or GooglePay, Paytm that offer BBPS bill payments. Businesses, that have recurring payments to collect, can onboard themselves on the BBPS network, which in turn makes them present on all these payment apps.
Setu and Axis Bank joined hands to build the best BBPS stack in the market. Setu's and Axis' BBPS APIs are widely used by several lenders—like Annapurna Finance—to go live on the BBPS network, and in turn, list themselves on popular apps, where their customers can easily access and pay.
Let's go back to the Annapurna Finance story now.
Annapurna provides financial services in 366 districts across 20 states in India, Annapurna Finance has about 5000 staff on their payroll engaged in repayment collection. The staff used to collect physical cash from the customers and carry it to the branch. In the branch, valuable time and resources were spent to manually reconcile these cash collections and then the staff took the reconciled cash to deposit in the bank branch. There are risks of looting and theft involved 1) When the staff collect the physical cash and bring it to the branch and 2) While going to deposit the cash from branch to bank in remote locations. In case of bank holidays and technical issues at the bank's end, the branch ends up holding huge cash which also poses issues like risk of theft and loss of interest on idle cash.
Annapurna Finance integrated Setu's BBPS APIs to centralise their loan repayment process and reduce the huge risk of cash collection. Prior to implementing Setu's BBPS solution, Annapurna used to follow a physical mode of repayment with multiple human touch points for better monitoring of portfolio performance. This has optimised the risk of snatching and cash misappropriation along with significant OPEX reduction because of the improved process.
With Setu's BBPS, Annapurna Finance was able to easily collect EMI dues and gradually transition its collection strategy from a completely physical to a primarily digital one.
BBPS enabled the company to provide a convenient, secure, and easy way to make loan repayments. Their customers could make repayments using their preferred mode of payment app, without ever having to visit a branch or a collection agent.
BBPS also offered several other benefits to this lending giant. Getting on-board on the BBPS ecosystem offered real-time reconciliation and reporting, enabling the company to track each loan repayment and overdue account much faster. The results of Annapurna Finance's integration with Setu's BBPS solution were impressive. The company witnessed a significant increase in the number of loan repayments, with a huge reduction in the time spent on reconciliation.
It turned out to be the most successful digital strategy that they've implemented. It has helped Annapurna to tackle two most complicated issues, the risk of cash collection and saving time of field employees.
BBPS also helped Annapurna Finance improve its repayment experience, by providing a familiar way to pay—directly from their user's UPI app. Clients no longer need to visit Annapurna Finance's offline branch or wait for an SMS reminder. Plus, they also received auto-notifications from their UPI app on the next EMI payment.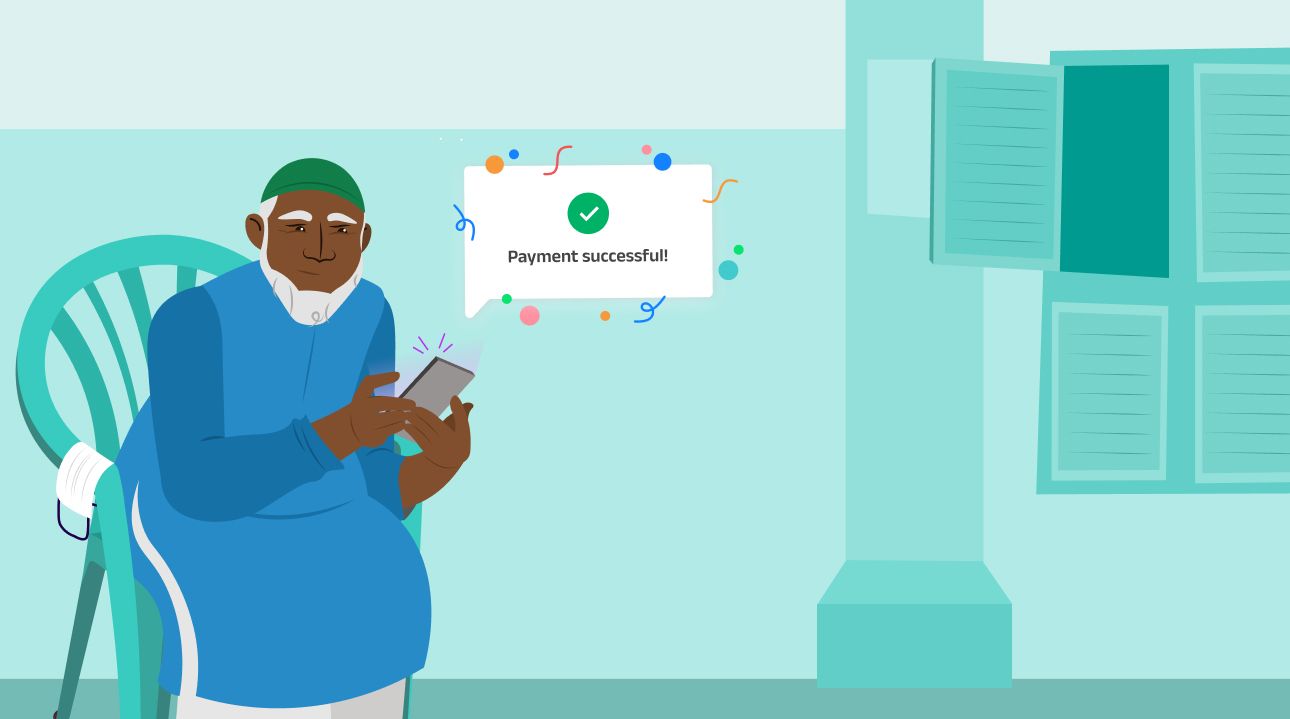 In conclusion, Annapurna Finance's integration with Setu's BBPS has been an astounding success story. In the last 12 months, their loan repayments via BBPS have seen a massive growth of 12X!
Today, BBPS powers about 70% of all Annapurna Finance's loan repayments.
Annapurna Finance has demonstrated its commitment to offering financial assistance to the Indian unbanked by leveraging technology to improve its operations and customer experience.
Moving towards BBPS was a crucial step towards digitalisation along with making our organisation future-ready. This step not only saved a lot of time for our employees but also helped our customers save time and experience hassle-free payment. Following the dream of Digital India, also provided them exposure to be digitally mature. In the process, Setu and Axis Bank have been key support from a technical perspective. Our achievement in the space of cashless repayment is a combined effort from every stakeholder and a success story for all other financial service providers.
— Mr. Gobinda Chandra Pattanaik, Managing Director, Annapurna Finance Pvt Ltd
---