Breaking Language Barriers: How ShareChat is Revolutionising Social Media with Setu's UPI
31 Jan 2023 — PRODUCT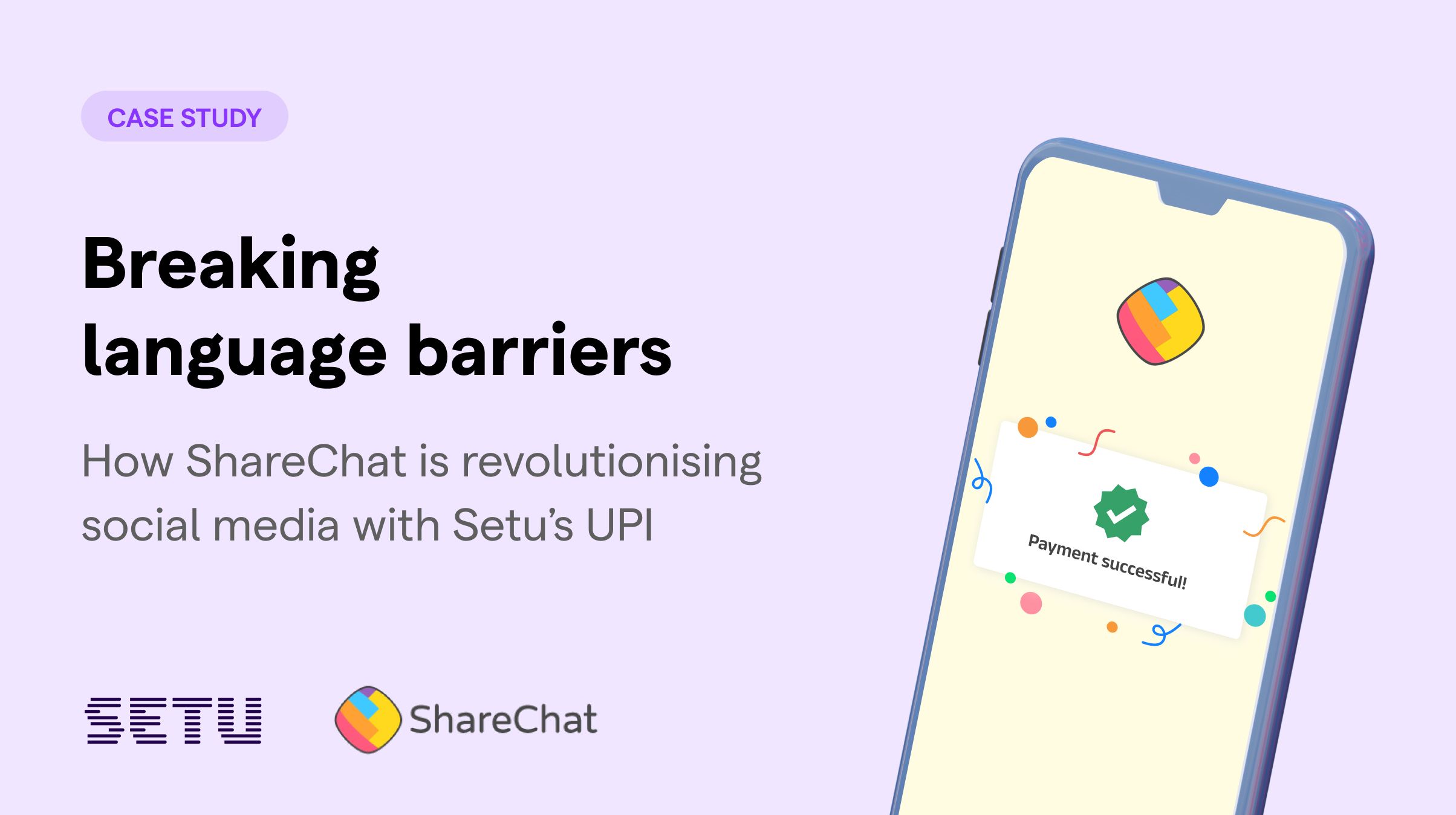 Thanks to social networks, individuals with similar interests are now able to connect regardless of their location. However, these platforms have primarily been built for English speakers. This limits their appeal in countries like India where there is an enormous diversity of languages.
ShareChat, a platform launched in 2015, had an idea—in India, 90% of the population does not speak English. So, why not build a vernacular social media platform?
ShareChat was a relatively new entrant in this space with its Moj app, but it has proved to be quite successful in a short span of time, with more than 150 million downloads till date. Moj enables creators to create and publish vernacular content. The followers can purchase and send virtual gifts to their favourite creators. To facilitate these payments, ShareChat wanted a robust payment system.
Existing payment gateways tend to be confusing with their myriad payment options and variety of choices—leading to unnecessary delays and drop-offs. ShareChat was also unable to customise payment experiences based on each cohort of their users. They were also tired of paying high commissions to payment gateways and Google. And oh, success rates were atrocious.
Enter Setu.
Using Setu's UPI deep links, ShareChat built a simple, one-click UPI checkout experience for their users that contributes to 65% of the overall transactions on their app. ShareChat launched UPI on their platform in March 2021, when they were processing ₹1 lakh worth of monthly UPI transactions. Fast forward to today, and Moj is at ₹2.5 crores.
Sagar, who heads payments for ShareChat has high praise for his new UPI partner—"With Setu, we were able to build a personalised payment checkout experience for multiple user cohorts while offering the best success rates in the industry."
So, what are you waiting for? Check out Setu's UPI stack today.
---