Enable instant Fixed Deposit booking on your app or website
25 Jan 2022 — PRODUCT
ANNOUNCEMENTS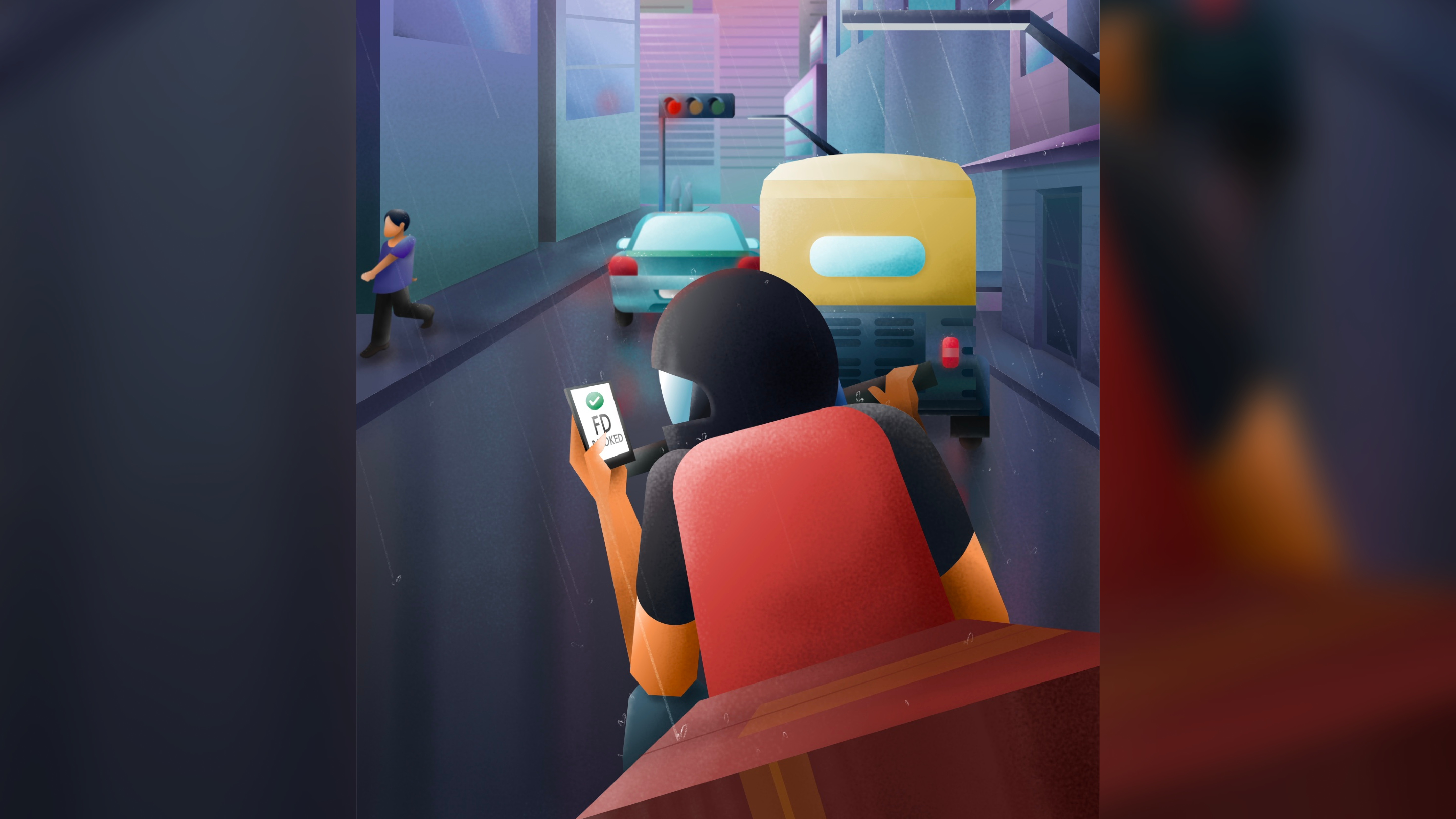 We Indians love our fixed deposits.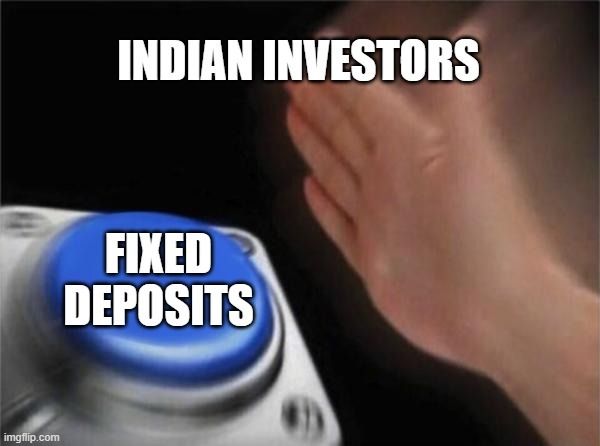 With over 50% of Indian household savings invested in the form of bank deposits, it wouldn't be far-fetched to say that fixed deposits are at the heart of Indian saving & investing. Despite Bank FDs being top of the list for a majority of Indians, the path to booking one is far more complex compared to other investments today.
Indians have always trusted fixed deposits, because they can sleep easy knowing that, whatever the current market situation may be—their money is safe and secure.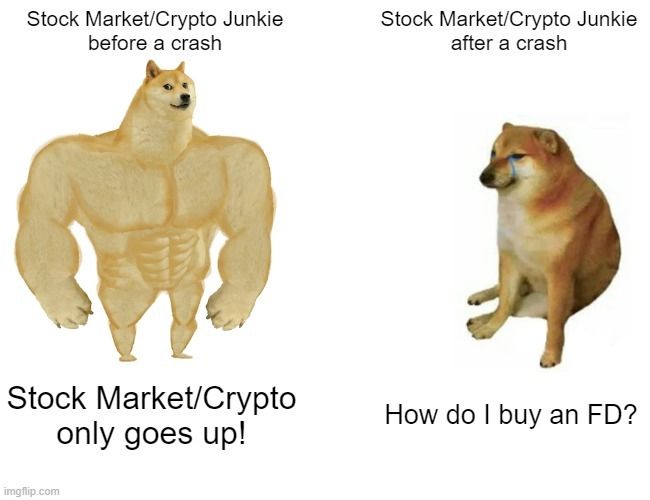 While being guarded against market fluctuations is always a breath of relief, especially in a volatile market like today's—FDs with the right banks can give you competitive returns as well!

Check out the below graph comparing FDs with other debt instruments - most with higher risk!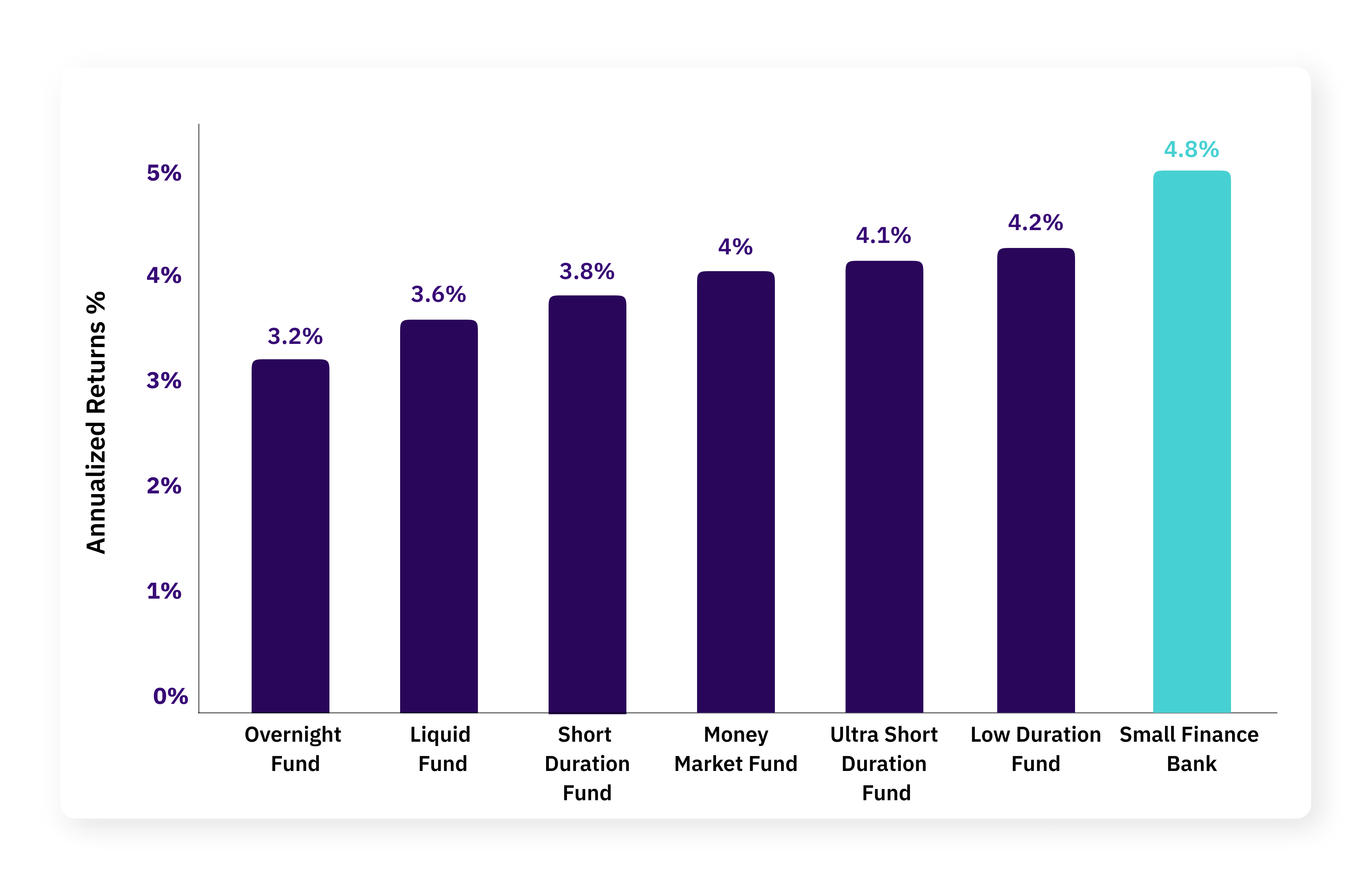 Source: *6-month annualized returns as of June 30th, 2021 calculated on the basis of CRISIL benchmarks for each fund type

As you can tell, interest rates from bank FDs are superior to other alternatives that are available in the market. Bank FDs also have the added advantage of having a guarantee of up to ₹5 lakhs by the DICGC (wholly-owned subsidiary of RBI).
Besides, having an emergency fund anywhere from 3-6 months that you can liquidate at any time is always a good idea in this trying and tumultuous period we are going through. So, if you suddenly need money on a Saturday afternoon—bank FDs are infinitely superior to other instruments like mutual funds/equities.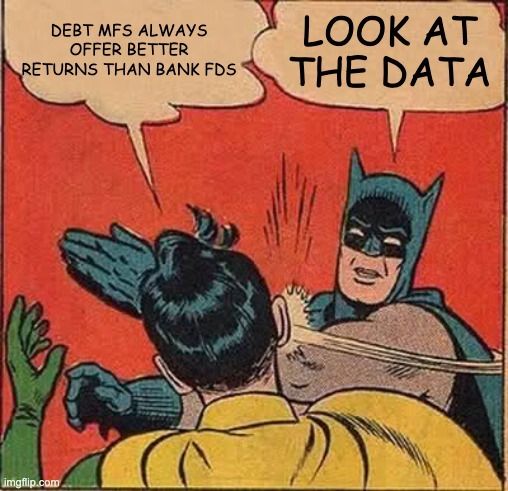 What is the problem then?#
Until now, bank FDs could only be booked via the bank's branch, or the bank's own mobile application. And most banks wanted customers to first open another savings account!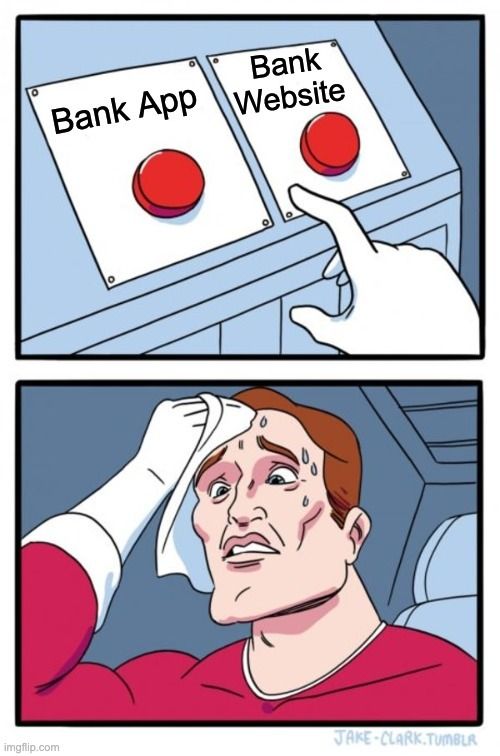 The new generation of investors are used to investing in their app of choice, and that too, at the click of a button. This simply was not possible for FDs in today's market.
Distributor apps (payment or investment apps) who want to offer FD products on their platform are also somewhat hesitant to integrate with banks due to the distributor's budget, time and bandwidth constraints.


So what has changed now?#
By putting together a uniform set of APIs that allows distributors and developers to access FD products of multiple banks, Setu, a fin-tech API infrastructure company, is revolutionizing how fixed deposits are viewed in India.
Our first product in the FD space is the introduction of Equitas Bank fixed deposits on Google Pay. Now, booking an FD has never been easier! You can also check your FD status, prematurely redeem your FD and much more, all from Google Pay. And all of this can be done without opening a savings account or a current account with any bank! Now, we have also launched Fixed Deposits of Ujjivan Small Finance Bank and have a strong pipeline of other banks and NBFC going live in the next few months.
Build your own FD product?#
Try out Setu's FD sandbox here.
Want to see this in action?#
Scan the QR code below using your Google Pay app to book an FD in Equitas Small Finance Bank that is powered by Setu.
Steps to book an Equitas FD with Google Pay:
Scan the QR code below, or open your Google Pay app and scroll down to 'Businesses and bills' and click on the 'Equitas SFB' logo
Select an amount and tenure for the FD
Provide your KYC (PAN number & Aadhaar number) and personal details
Complete the payment using Google Pay UPI
Be one of the first to get a taste of the way India will soon start booking bank FDs!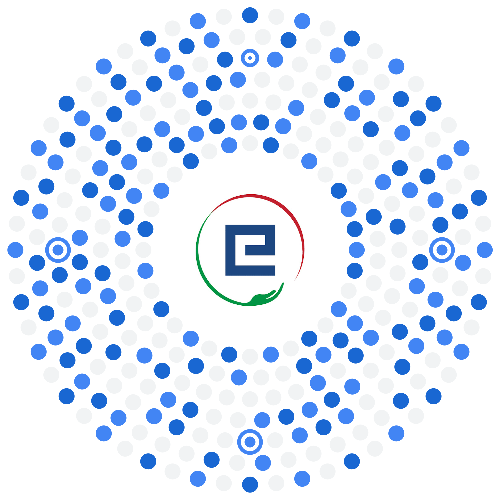 Want to get in touch with us to learn more?#
---